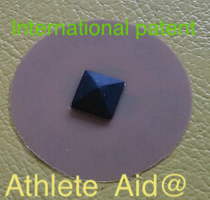 Inquiries are rushing for innovative treatment methods that have never been before, but there are not many people who can be seen with doubtful eyes.
However I am a source of my belief
"I want to get rid of patient pain"
I am going with that one mind.
What chemical ingredients are often used to be heard? Is that it?
There is no medicine in it!
In the one cured by medicinal effect like a poultice
There is none!
An exact stimulus shape of athlete aid to cells is
That is why I am acquiring patents in Japan and the United States
In addition, special overpainting technology makes the pain go to zero (this technique also got special)
Why just paste? Buy it and put it yourself?
I will also ask for such inquiries.
Everyone can do it just to paste.
There is a special technique in pasting.
I would like people to try it for those who doubt!
When I also learned about this treatment I was in doubt.
However, I actually tried realizing it by myself and challenged even those with pain, and the results are in
The effective rate is 100%
There is not yet anyone who is not working at all
Source of scientific verification
Those who became zero pain with one operation
 It is 75.4%!
There are no such high figures in other treatment methods
I will explain even a suspicious person how many times.
Please come and meet me.
I will never force it or never
Consultation is always free
It is all right with consultation
Please come and see me.